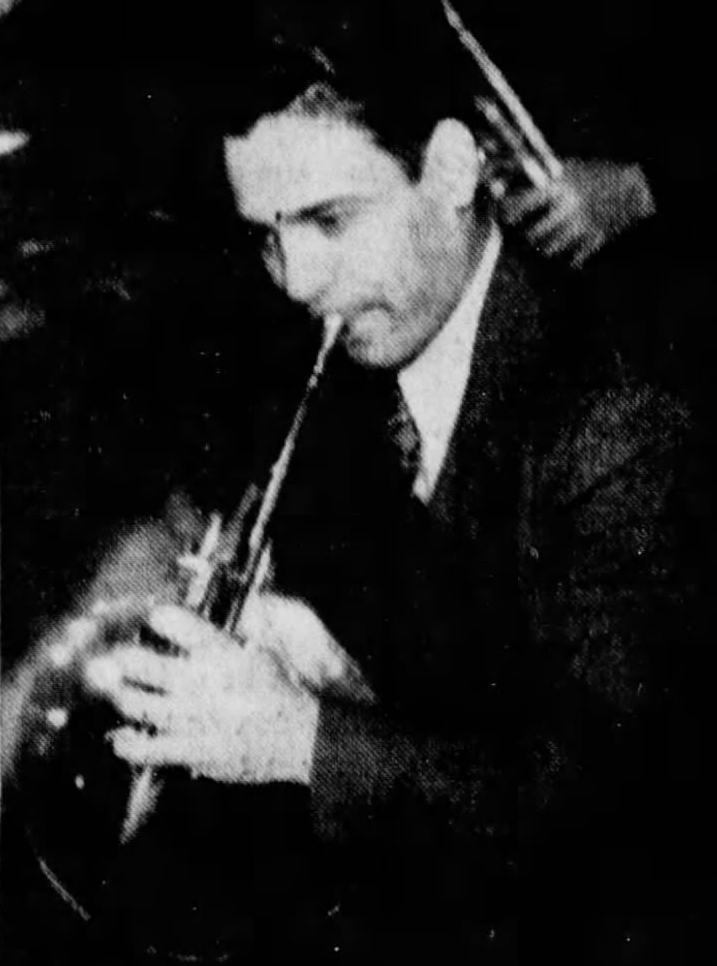 Jean Chesley Musick was born on August 6, 1910 in Colorado Springs, Colorado. He was a son of pharmacist William Jasper Musick (1876 - 1941) and Grace Linda (Kiser) Musick (1876 - 1963) 1 In the spring of 1927, Mr. Musick was selected for the National High School Orchestra in Dallas and the following year as first horn in Chicago.



Colorado Springs High School Yearbook, 1928


After completing his primary and secondary education in Colorado, Mr. Musick was given a four-year scholarship to the University of Rochester's Eastman School of Music.2 An honor student for all four years, he was also Chairman of his class. He earned his Bachelor of Music degree in three years (1931) and completed the academic requirements for the degree of Master of Music in his fourth scholarship year. The topic of his master's thesis was the symphonies and tone poems of Jean Sibelius and the degree was granted in the class of 1934. In the fall of 1932, while working on his thesis, he was invited to join the Cincinnati Symphony Orchestra as assistant first horn to Max Hess. Mr. Musick moved to second horn the following season replacing Gustav Albrecht. Upon the retirement of Mr. Hess, Mr. Music ascended to solo horn for the the 1937 - 1938 season.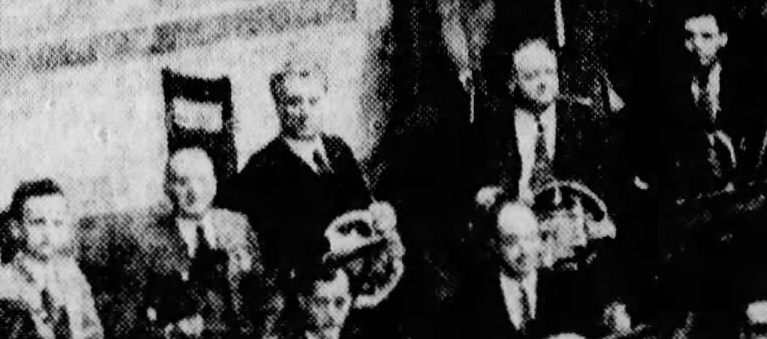 Cincinnati Symphony Horn Section 1933 : Hans Lind, Vincent Capasso, Gustav Albrecht, Max Hess (principal), Jean C. Musick



In 1938, following one season as solo horn of the Cincinnati Symphony, Jean C. Musick moved to Los Angeles to join the orchestra of Metro-Goldwyn-Mayer Studios. Some of his movie credits include the following: 3

"Random Harvest" (MGM, 1942)
"Lassie Come Home" (MGM, 1943)


In 1943 Mr. Musick enlisted in the United States Coast Guard, stationed at Government Island, California as a Musician First Class and was assigned to the Coast Guard Reserve Band at Alameda. Following the war he returned to Los Angeles to resume his career in the studios:


"The Yearling" (MGM, 1946)
"Courage of Lassie" (MGM, 1946)
"The Thing From Another World" (RKO, 1951)
"On Dangerous Ground" (RKO, 1951)
"Take the High Ground!" (MGM, 1953)
"Untamed" (20th Century Fox, 1955)



photo courtesy of Howard Hilliard


Los Angeles Philharmonic Horn Section for a performance of Sinfonia Domestica (1939)
(back, l-r): Sinclair Lott (5), Jean C. Musick (7), Walter Horning (3), Huntington Burdick (2)
(front, l-r)): Luigi de Fabrity (6), Odolindo Perissi (4), Vincent de Rosa (8), James Stagliano (1)

On March 25, 1948 Mr. Musick submitted a Declaration of Candidacy to be considered as Independent Progressive Party candidate for election to the office of Member of County Central Committee for the 45th Assembly District of Los Angeles in the election to be held on June 1, 1948.

On March 7, 1956, Mr. Musick received a subpoena to testify before a subcommittee of the U.S. House of Representatives Committee on Un-American Activities. In the afternoon session on April 20, 1956 he was asked about his 1948 Declaration of Candidacy but refused to identify the signature as his, and declined to answer subsequent questions invoking his first and fifth amendment rights. The committee believed that he should be in a position to give it "important facts relating to the plan of the Communist Party in 1948 to use musicians who were members of the Communist Party to promote the interests of the Independent Progressive Party."4 His refusal to answer the committee's questions apparently led to him being blacklisted from further work in the studios. He then started his own acoustical engineering company.





Press-Telegram. Long Beach, CA, March 8, 1956

While he was living in Cincinnati Mr. Musick married Thelma Cox, a daughter of William Allen and Martha E. (Shaw) Cox. Thelma was born on August 21, 1903 and was some seven years older than Mr. Musick. The couple never had children. Thelma passed away on February 18, 1983.

When his friends from high school, Dr. Winthrop and Lois Crouch, heard that Jean was now a widower, they invited him to come back to Colorado Springs for a reunion with another classmate.5 As a result Mr. Musick and Mrs. Olive Bradley Whitney were married at the Crouch home on December 28 1983. Olive was the widow of Dr. Roger Whitney. Both she and Dr. Crouch were members of Mr. Musick's high school class in 1928, Dr. Crouch having also been a colleague in the school orchestra. Mr. and Mrs. Musick were active in Colorado Springs society. In January 1986 he was elected treasurer of the Friends of the Pioneers' Museum, and was one of the "key people" behind the publication of The Invisible People of the Pikes Peak Region: An Afro American Chronicle, by John Stokes Holley. He was also a Patron contributor to the High Country Research Fund.

Jean C. Musick died on January 21, 2002, at the age of ninety one; his second wife, Olive Bradley Whitney Musick died on February 6, 2004 at the age of ninety-three.

| | |
| --- | --- |
| Jean and Olive, August, 1983 | Presenting Mr. and Mrs. Musick, December 28, 1983 |